New Earlier Screen For Pregnant Women
Toronto's North York General Hospital pioneers new screen for genetic disorders
Incidence Of Genetic Disorders
The numbers are disturbing. An expectant mother at age 25 has about a 1 in 2,200 chance of giving birth to a baby suffering from a genetic disorder, including Trisomy 21 (Down syndrome), Trisomy 18 (Edwards syndrome), Trisomy 13 (Patau syndrome) and neural tube defects.1
By age 35, her chances of giving birth to a baby with Down syndrome increases to 1 in 385, and by age 40, to 1 in 100. Yes, maternal age does play a major role in the incidence of genetic conditions. So it may initially come as a surprise to learn that women under 35, for instance, account for nearly 80% of babies born with Down syndrome. But the reason is easily explained. Younger women have more babies. No matter what an expectant mother's age, however, the fact is she has a 3% – 4% chance of delivering a child with some kind of birth defect.2
The Rise Of Prenatal Screening
Prenatal screening has been available for decades. It is only within the past 10 years, however, that advances in the screening process have led to its wider acceptance among medical professionals as an effective means of determining early chromosomal abnormalities.3
In Ontario, Canada, for example, 67% of expectant mothers now undergo prenatal screening during pregnancy.4 Most women choose IPS (Integrated Prenatal Screening). IPS consists of two blood tests, one in each of the first two trimesters of pregnancy, in addition to a nuchal translucency (NT) measurement during the 1st trimester ultrasound to measure the fluid-filled space at the back of their baby's neck. The thicker the NT, the higher the chances of a chromosomal condition.5
IPS offers a detection rate of 85% – 90% for genetic disorders, with low false positive rate of 2-4%. The main disadvantage is that screening results from an IPS are not available until the second trimester of pregnancy, which delays decision making about further testing (such as amniocentesis), and thus diagnosis.
FTS (First Trimester Screening) consists of a single blood test conducted between 11 – 14 weeks combined with a NT ultrasound measurement. While expectant mothers receive test results faster, the detection rate for Down syndrome is a bit lower than IPS and false positive rate is a bit higher.
Enhanced First Trimester Screening
Fortunately, there is now another option. Thanks to new research by scientists at North York General Hospital (NYGH) in Toronto, and Columbia University Medical Center in the U.S., researchers compared conventional FTS (PAPPA, FBhCG, and NT) with an Enhanced version of the screen that included two additional markers, placental growth factor (PlGF) and α-fetoprotein (AFP). The Enhanced FTS compromised of PlGF, PAPPA, FBhCG, hAFP, and NT.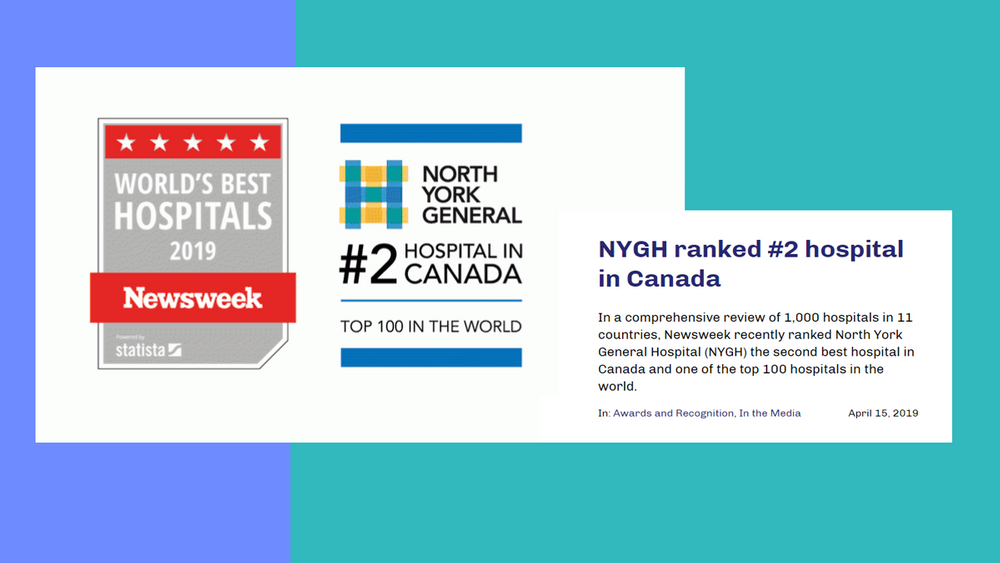 Also participating in the research by providing instrumentation, assays, and expertise was PerkinElmer, a global leader in prenatal screening solutions since the mid-1960s. PerkinElmer provided the NYGH research team with the assay kits used in the project.
In addition, all assays were performed on the PerkinElmer AutoDELFIA® immunoassay system, which is the most widely used platform for Down syndrome screening in the world. The company additionally provided the researchers with access to its LifeCycleTM risk assessment software. The LifeCycle software allowed NYGH to manage their patients and provide the needed risk assessment for this new enhanced FTS protocol.6
Following a careful retrospective evaluation of over 800 pregnancies (137 of which were affected by Down syndrome), the research team concluded that adding the PlGF and AFP markers to the standard FTS process significantly improves its performance, even without a NT measurement.7
By including the two new markers, Enhanced FTS has detection and false-positive rates for Down syndrome and Trisomy 18 (Edwards syndrome) that are comparable to the more time consuming IPS process.8 Enhanced FTS allows the NYGH laboratory to meet the Society of Obstetricians and Gynecologists of Canada performance guidelines when they do not have access to NT measurements, as is often the case for patient samples coming from more remote sites.
The enhanced FTS also provides the added benefit of allowing the right patients (those found at increased risk) access to non-invasive prenatal testing in a timely manner. Greater access means a much easier workflow for the laboratory and physicians have enjoyed the improvement in managing their patients earlier in their pregnancy.
Based on the research findings, NYGH has now replaced its traditional FTS with the Enhanced FTS protocol. "From a budget, quality, and efficiency standpoint, it makes sense for hospitals to make the switch," says Dr. Wendy Meschino, a member of the research team from the Genetics Program at NYGH. Expectant mothers and their obstetricians seem to agree.
Since introducing Enhanced FTS, requests for the new protocol have doubled. That means patients now have reliable information about their pregnancy and more precious time to discuss results with their family and health care providers.
References
Anon., "Neural Tube Defects," March of Dimes, accessed October 9, 2016. See also, The Trisomy 18 Foundation, "What Is Trisomy 18?," The Trisomy 18 Foundation Website, accessed November 9, 2016.
The Genetics Education Project, "For Women And Their Families: A Guide To Understanding Prenatal Screening Tests For Down Syndrome, Trisomy 18, and Open Neural Tube Defects," North York General Hospital, 2007, accessed October 20, 2016.
Anon., "First Trimester Screen," American Pregnancy Association, updated September 2, 2016, accessed October 20, 2016.
Tianhua Huang, Alan Dennis, Wendy S. Meschino, Shamim Rashid, Ellen Mak-Tam, Howard Cuckle, "First Trimester Screening For Down Syndrome Using Nuchal Translucency, Maternal Serum Pregnancy-Associated Plasma Protein A, Free-Β Human Chorionic Gonadotrophin, Placental Growth Factor, And Α-Fetoprotein," Prenatal Diagnosis, May 19, 2015, accessed October 18, 2016.
The Genetics Education Project, op. cit.
Tianhua Huang, et. al., op. cit. See also, PerkinElmer, "LifeCycle 5.0," PerkinElmer Product Brochure, 2016, accessed October 21, 2016.
Ibid.
North York Hospital, "Enhanced FTS – FAQs," North York General Hospital Genetics Program, 2016.