Battling Sickle Cell Disease At Its Source
A Global Blood Disorder
Over 400,000 babies are born with sickle cell disease (SCD) each year, making it the most common genetic disease in the world.1 In its most severe form, known as HbSS, SCD distorts hemoglobin S, or sickle hemoglobin, into a sickle shape from which the disease derives its name.2
These irregularly shaped red blood cells are sticky and tend to block the normal blood and oxygen flow to the body. Left untreated, SCD sufferers can experience a variety of acute conditions from chronic fatigue and infections to a high rate of severe strokes and premature death.3
Testing for SCD is well established in the United States and Europe.4 In the U.S, for example, a simple heel-prick blood spot test of newborns is part of a comprehensive screening process for several genetic disorders. Among the most common and effective tests for SCD is hemoglobin isoelectric focusing (IEF) technology.
PerkinElmer is a global provider of this technology that helps detect SCD. It is also a global leader in tests for more than 50 other inherited disorders in newborns used around the world. Since the U.S. adopted the SCD screen on a nationwide basis as of 2006, thousands of American children with SCD receive critical treatment to ease their symptoms and prolong their lives. As a testament to early screening and medical advances, there are now an estimated 100,000 Americans living with SCD.5 That is great news. More sobering is the fact that they incur medical costs of more than $1.1 billion a year.6
That kind of money – let alone the ability to even detect the disease in its newborns – is unrealistic in countries where most SCD cases occur. While there are high SCD incidence rates in India, the Caribbean, Central America, and South America, sub-Saharan Africa is especially hard pressed. With over 75% of known SCD cases in the world, the true mortality rates for SCD in sub-Saharan Africa are unknown. Recent studies suggest that between 50% – 90% of children with SCD die before they turn five.7
Following The Disease
Over the past seven years, Dr. Russell Ware, a renowned SCD specialist and director of hematology at Cincinnati Children's Hospital, has worked with PerkinElmer, medical teams, and government officials in Angola and Uganda to establish SCD pilot testing centers.
In Angola, under Dr. Ware's initiative, PerkinElmer's Regional Sales Leader for Newborn Screening Petri Huhtinen joined an academic-industry-government partnership to establish screening laboratories and provide training to lab and medical professionals in the city of Luanda on effective screening procedures and simple, highly effective interventions that are saving countless lives.
"We spent a lot of time building capacity," Dr. Ware says. "We trained Angolan medical technicians in how to use IEF equipment from PerkinElmer, which was very reliable, robust, and easy to use." That proved to be significant. "Maternity hospitals in Angola are very rapid turnaround, where women give birth and are released within six hours," Dr. Ware says, so the durability and ease-of use of the equipment were essential to the pilot project's success.
Thanks to PerkinElmer's continuing collaboration, the Angolan team processed over 500 samples a week using PerkinElmer screening reagents. In a matter of 18 months, the Angolans analyzed nearly 36,500 samples and found 21% of newborns carrying the SCD trait. That means 1 in 70 babies, or 1.5%, has the disease.8
With Huhtinen's help, Dr. Ware and PerkinElmer set up a second testing laboratory in Uganda, one of the world's poorest nations. Uganda also has one of the highest rates of HIV-infected births in the world. No one is certain how many of Uganda's more than 1.6 million babies born annually are born with SCD, but researchers say the total could be as high as 15%.9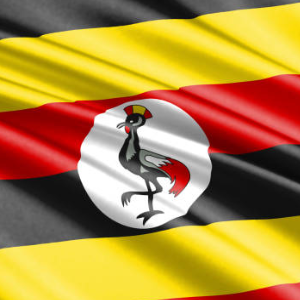 Working with the Uganda Ministry of Health, Makerere University, Cincinnati Children's Hospital, and the Central Public Health Laboratory in Kampala, Dr. Ware and PerkinElmer were able to repurpose early infant HIV blood test cards for SCD testing as well. So far, the sickle cell lab has conducted over 100,000 screens. "Because of this remarkable partnership, we got the staff trained and the lab up and running very quickly," Dr. Ware says, adding that he eventually hopes to have portable capabilities to test children in their villages.
"Our goal is capacity building, because we cannot do everything by ourselves," Dr. Ware says. "We found that all of these countries want to develop the capacity themselves, and they are very proud of the fact that they are doing the work. So, they want laboratory education training, sustainable programs, the equipment, and a research platform to record the results."
"Sickle cell disease is not even on the list of childhood deaths in Africa, because there is simply no data collected for SCD," Dr. Ware says. He notes, however, that three areas – pneumonia, malaria, and diarrhea – which account for up to 44% of childhood deaths in Africa are closely associated with SCD.10
That is where PerkinElmer's nearly 8,000 professionals have repeatedly stepped up to the challenge. No fanfare, no pats on the back. We are just a company turning our knowledge and innovation into action for a healthier world.
References
Center For Disease Control, "Facts About Sickle Cell Disease," CDC, November 17, 2016, accessed December 7, 2016. See also, UNESCO, "3rd World Sickle Cell Day," United Nations Educational, Scientific and Cultural Organization Website, accessed December 7, 2016.
Mayo Clinic Staff, "Diseases and Conditions: Sickle Cell Anemia Symptoms," Mayo Clinic.org, accessed November 25, 2016. See also, Russell E. Ware, Barry R. Davis, and Robert J. Adams, "Twitch: TCD With Transfusions Changing To Hydroxyurea: Hydroxyurea Therapy As An Alternative To Transfusions For Primary Stroke Prevention In Children With Sickle Cell Anemia," American Society Of Hematology, Press Briefing, December 6, 2015, accessed November 26, 2016.
Frédéric B. Piel, Simon I. Hay, Sunetra Gupta, David J. Weatherall, Thomas N. Williams, "Global Burden Of Sickle Cell Anemia In Children Under Five, 2010-2050: Modelling Based On Demographics, Excess Mortality, And Interventions," PLoS Med 10(7): e1001484. doi:10.1371/journal.pmed.1001484, July 16, 2013, accessed November 28, 2016.
Russell Ware, "Newborn Screening for Sickle Cell Disease (SCD) in Sub-Saharan Africa," PerkinElmer Solutions For Newborn Screening Presentation, May 20, 2016, accessed December 7, 2016.
Anon., "PerkinElmer Genetics," PerkinElmer, accessed November 26, 2016.
Patrick T. McGann, Arielle G. Hernandez, and Russell E. Ware, "Sickle Cell Anemia in Sub-Saharan Africa: Advancing the Clinical Paradigm through Partnerships and Research," Blood, published by the American Society of Hematology, November 7, 2016.
Scott D. Grosse, Isaac Odame, Hani K. Atrash, Djesika D. Amendah, Frédéric B. Piel, Thomas N. Williams, "Sickle Cell Disease In Africa: A Neglected Cause Of Early Childhood Mortality," American Journal of Preventative Medicine, December, 2011, Vol.41 (6) pp. 398-405.
Russell E. Ware, op. cit.
Ibid.
Ibid.